London, the bustling metropolis of business and culture, offers a vibrant and diverse nightlife scene that is sure to enthrall even the most discerning of travelers. After a long day of intense negotiations and strategic planning, it's essential to unwind and immerse yourself in the city's offerings. Whether you're looking to network with colleagues, relax with friends, or simply enjoy a night out, London has something for everyone. In this guide, we will provide valuable insights and tips to make the most of London's nightlife after a business meeting.
Explore the Cocktail Scene
London's cocktail scene is renowned worldwide, with an array of trendy bars that cater to all tastes. Unwind and socialize in stylish venues that offer expertly crafted concoctions. From classic favorites to innovative creations, the art of mixology thrives in the city. Be sure to visit renowned establishments such as The Savoy's American Bar, famous for its timeless elegance, and Nightjar, a hidden gem with a speakeasy vibe. Don't be afraid to explore the city's lesser-known speakeasies and cocktail hotspots, where you can enjoy unique and unforgettable libations.
Live Music and Jazz Clubs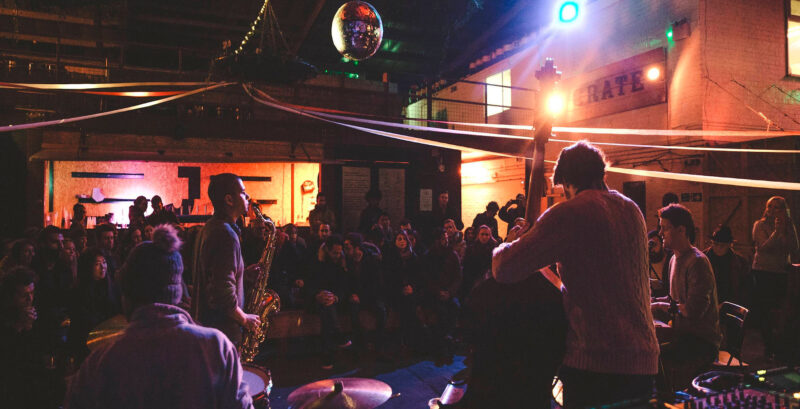 For those seeking a soul-stirring experience, London's live music scene and iconic jazz clubs are second to none. Immerse yourself in the city's rich musical heritage by visiting venues known for their exceptional performances and intimate atmospheres. Ronnie Scott's Jazz Club, renowned for hosting some of the world's finest jazz musicians, offers an unforgettable night of smooth melodies. The O2 Academy in Brixton is a must-visit for fans of alternative and indie music. The opportunity to relax, enjoy music, and network with colleagues in these atmospheric venues is unparalleled.
Comedy Clubs for Laughter Therapy
Laughter has a way of breaking down barriers and fostering connections. London's comedy clubs provide the perfect avenue for unwinding and de-stressing after a long day of business meetings. Venture to venues hosting top-notch comedians and hilarious performances, such as The Comedy Store or Up the Creek. The power of laughter can transform a formal business relationship into a more relaxed and jovial one. So, grab your colleagues, sit back, and let the comedians work their magic.
Rooftop Bars with Stunning Views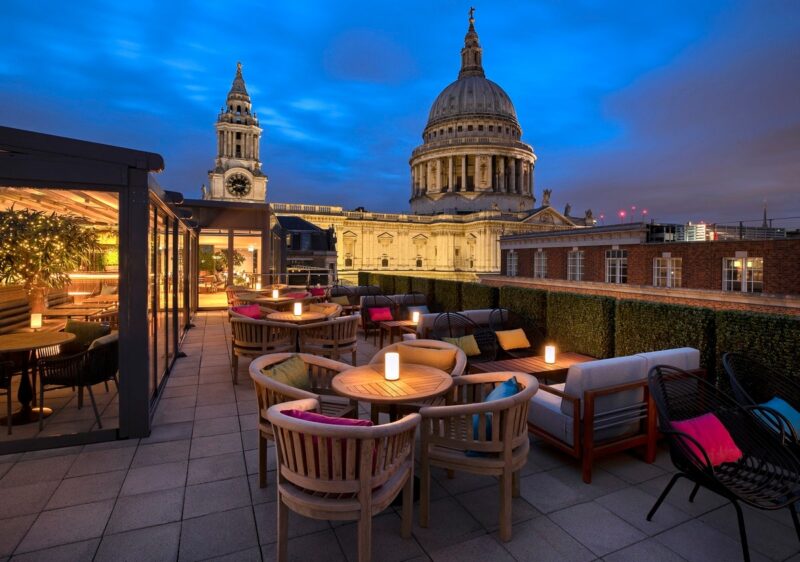 For those seeking a sophisticated setting, London's rooftop bars offer panoramic views of the city's iconic skyline. Elevate your post-meeting relaxation and conversation in these elevated spaces, where you can appreciate the beauty of London while networking with colleagues. Sushisamba, located on the 38th floor of the Heron Tower, combines Japanese-Brazilian flavors with breathtaking views. Madison, situated atop One New Change, provides a stylish atmosphere and stunning vistas of St. Paul's Cathedral. Discover the best rooftop bars that suit your preferences and revel in the elevated experience.
Cultural Nightlife: Theatre and Shows
London's renowned theater scene is a treasure trove of art and culture, offering an array of shows that cater to all tastes. Immerse yourself in the dramatic world of the West End or explore smaller, independent theaters for a more intimate experience. The Royal Shakespeare Company at the Barbican Centre showcases world-class performances of timeless classics, while The Old Vic, with its rich history, presents an eclectic range of productions. Make the most of your evening by experiencing art, culture, and networking opportunities within London's cultural nightlife.
Late-Night Dining Experiences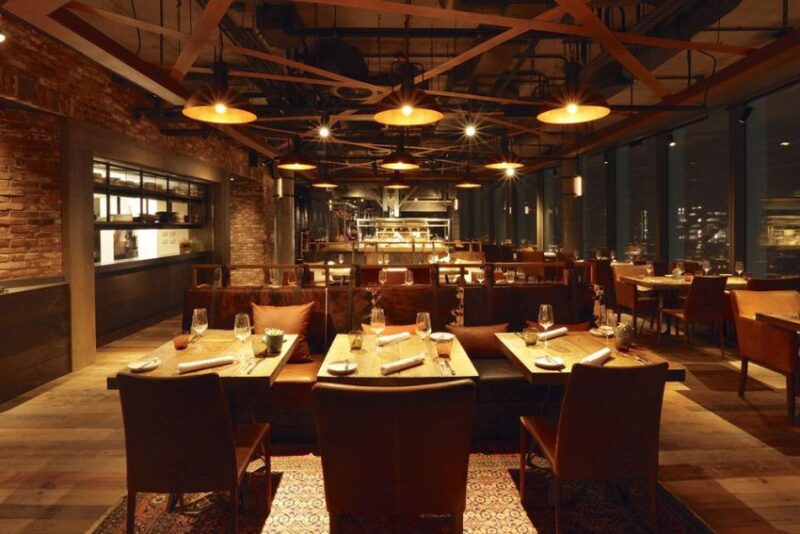 London's dining scene has evolved to cater to those seeking gastronomic delights late into the night. Indulge in the trend of late-night dining experiences, where restaurants offer extended hours and unique culinary adventures. Visit venues like Duck & Waffle, known for its 24/7 service and breathtaking views from the 40th floor, or Bob Bob Ricard, where you can savor luxury comfort food until the early hours. These dining experiences provide the perfect setting to continue conversations in a relaxed atmosphere, all while enjoying exquisite cuisine.
VIP Clubbing and Private Events
For an upscale nightlife experience, London boasts exclusive clubs and private event spaces where you can mingle in a more intimate setting. Gain access to the city's most prestigious venues and take advantage of VIP perks. The Box Soho, renowned for its avant-garde performances, offers a unique and immersive experience. Loulou's, nestled in a discreet Mayfair location, provides an elegant and sophisticated ambiance. Discover the allure of VIP clubbing and private events, where networking takes on a luxurious and exclusive edge. We understand if you're not prepared to visit these places on your own, finding an Escort in London is what you should do, and we completely agree with your decision-making.
Gaming and Entertainment Venues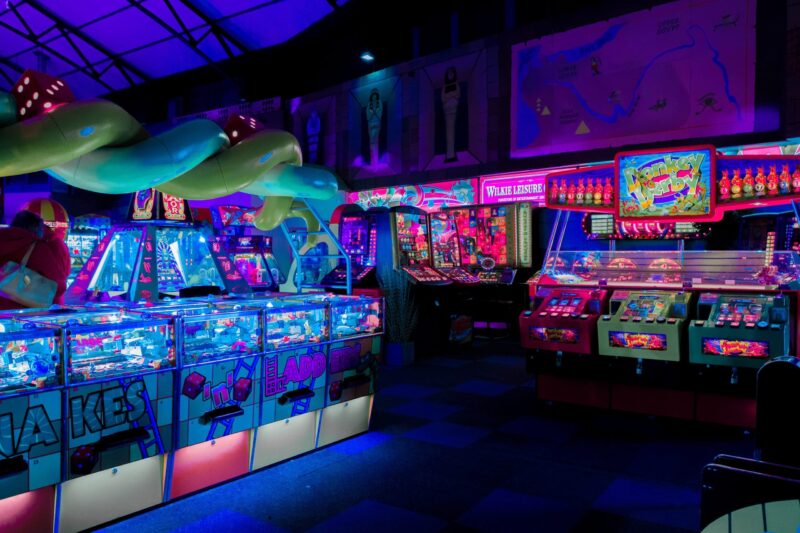 Unwind and engage in friendly competition with colleagues at London's gaming and entertainment venues. Enjoy arcade games, bowling, and immersive experiences that bring out your playful side. Venues like Flight Club, with its innovative social darts concept, or Bounce, combining ping pong and cocktails, provide the perfect environment for bonding and laughter. Embrace the opportunity to let loose and create lasting memories with your business associates in these lively and entertaining spaces.
Late-Night Jazz Sessions
For a sophisticated and relaxed evening, immerse yourself in London's late-night jazz sessions. Experience the smooth and soulful melodies in intimate settings that evoke a sense of nostalgia. The 606 Club, a cozy jazz venue known for its stellar lineup of artists, offers an intimate ambiance perfect for conversations and connections. The Piano Bar Soho, tucked away in the heart of the city, presents a stylish atmosphere coupled with exceptional performances. Let the enchanting sounds of jazz create a backdrop for meaningful interactions.
Speakeasy Bars and Secret Locations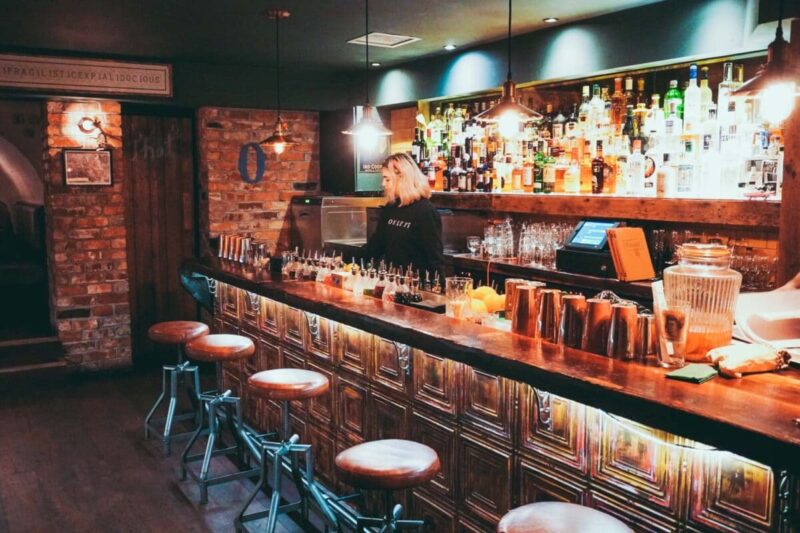 Add an element of mystery and adventure to your night out by exploring London's speakeasy bars and hidden locations. Seek out venues with concealed entrances and unique cocktail offerings, where stepping through the door is like stepping back in time. Cahoots, nestled in a disused underground station, takes you back to the 1940s with its vintage décor and retro cocktails. Evans & Peel Detective Agency invites you to solve a case before being rewarded with exceptional libations. Embark on a thrilling journey of discovery while enjoying a night out in the city.
Safety and Transportation Tips
As you venture into London's nightlife, it's crucial to prioritize safety and plan your transportation accordingly. Utilize public transportation, such as the extensive Underground network or the iconic black taxis, to navigate the city with ease. Alternatively, consider arranging reliable transportation services in advance, ensuring a hassle-free journey back to your accommodations. Remember to drink responsibly, pace yourself, and never drink and drive. Enjoy the vibrant nightlife while keeping yourself and your colleagues safe.
Conclusion
London's nightlife scene offers a multitude of options to unwind and make the most of your evenings after a business meeting. Whether you choose to explore the cocktail scene, immerse yourself in live music, indulge in late-night dining, or seek out hidden gems, the city has something to suit every preference. So, after your next boardroom session, don't miss the opportunity to hit the dance floor and experience the vibrant and diverse nightlife that London has to offer. Cheers to a successful meeting and a memorable night out!