In the rapidly evolving landscape of healthcare, one persistent challenge has been reducing patient wait times. Prolonged wait times are not only an inconvenience but can also impede the provision of optimal healthcare. The concept of a "Digital Front Door" (DFD) has recently emerged as a powerful solution to tackle this issue, revolutionizing patient access to healthcare services.
The Digital Front Door is a metaphor for using digital technologies to enhance the patient experience right from the first point of contact. It leverages data analytics, mobile applications, telehealth solutions, and artificial intelligence to streamline processes and deliver patient-centered care more efficiently.
The Problem of Prolonged Wait Times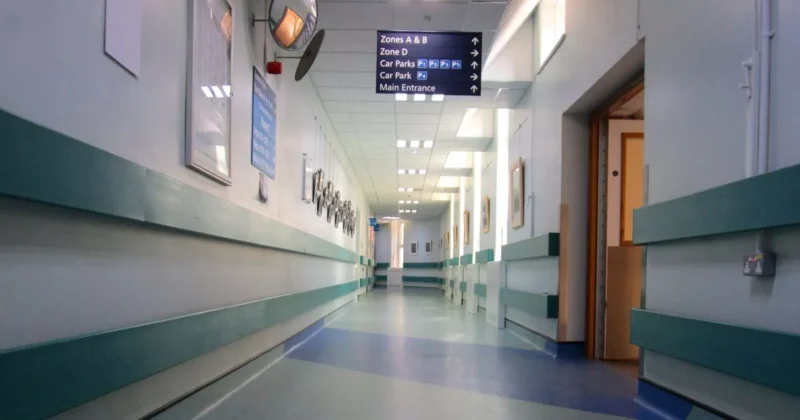 Long wait times in healthcare can lead to delayed diagnoses, increased anxiety, and lower patient satisfaction rates. An Accenture survey revealed that 63% of patients have switched providers due to poor experiences, which often include long wait times. Prolonged waiting can also diminish the provider's reputation and lead to significant financial losses due to patient attrition.
The Power of the Digital Front Door
The Digital Front Door model utilizes digital tools to provide patients with timely, personalized, and seamless experiences. This approach goes beyond traditional patient portals, integrating a wider array of digital touchpoints and services.
With DFD, patients can schedule appointments, communicate with healthcare providers, access medical records, and make payments, all from the comfort of their homes. Telehealth capabilities also ensure that patients receive care when and where they need it, reducing the need for in-person visits that often involve long waiting periods.
Reducing Patient Wait Times with DFD
By integrating technologies like AI, machine learning, and data analytics into the DFD strategy, healthcare providers can effectively reduce patient wait times. These technologies can predict patient flow, optimize scheduling, and facilitate remote patient monitoring.
Predictive Analysis and AI-Driven Scheduling: With predictive analytics, providers can forecast patient demand and manage resources more efficiently. AI-driven algorithms can optimize appointment scheduling, minimizing gaps and reducing overcrowding. This not only cuts down wait times but also improves the utilization of healthcare staff.
Telemedicine: Telehealth solutions are another significant aspect of the DFD. They allow consultations, follow-ups, and even certain treatments to be conducted remotely, reducing the need for physical visits. This is particularly useful for chronic disease management and routine follow-ups, which can be done without long wait times for appointments.
Self-Service Platforms: Self-service platforms give patients the power to manage their health. They can book or reschedule appointments, fill out forms in advance, and access test results online. This reduces administrative tasks and speeds up in-person visits, directly impacting wait times.
Chatbots and Virtual Assistants: AI-driven chatbots and virtual assistants can handle routine queries, freeing up staff time and reducing phone wait times. They can provide instant responses to queries about prescriptions, appointments, and health information.
Remote Patient Monitoring: Wearable devices and other remote monitoring tools can track patient health in real-time. This reduces the need for regular in-person check-ups and can also help predict health deterioration, allowing proactive care provision.
Here are the top 5 providers of digital front door applications: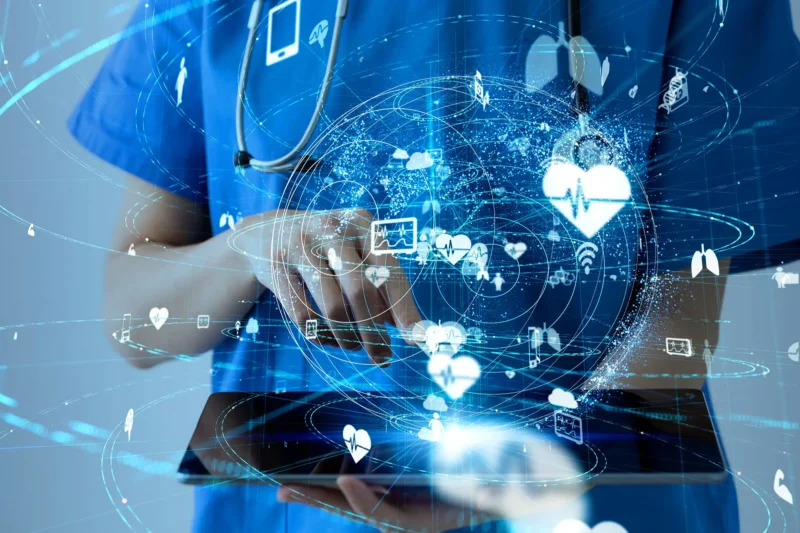 1. QliqSOFT
QliqSOFT is a pioneering provider of secure, HIPAA-compliant healthcare communication solutions. They offer a comprehensive suite of products designed to facilitate patient engagement and streamline clinical collaboration. QliqSOFT's Digital Front Door solution stands out due to its AI-driven Quincy chatbot, video patient visits, and a customizable patient engagement platform. The provider's focus is on creating secure, flexible, and intuitive solutions for healthcare communication.
Pros:
QliqSOFT's Quincy chatbot provides automated, instant responses, reducing administrative burden and improving patient satisfaction.
Their solutions offer robust security measures, including end-to-end encryption, ensuring patient data safety.
Cons:
Some users report a steep learning curve when adapting to the system.
It might be considered pricey for smaller healthcare institutions.
2. Luma Health
Luma Health offers a patient engagement platform aiming to streamline the patient journey from appointment scheduling to follow-up. Their DFD solution combines automated reminders, telehealth, and a comprehensive patient communication hub. Luma Health aims to simplify operations and help providers deliver better healthcare by cutting down wait times and reducing no-shows.
Pros:
The platform's automation tools greatly reduce administrative tasks, saving staff time.
Integration with numerous Electronic Health Record systems ensures a seamless flow of information.
Cons:
Some users have noted occasional technical glitches, affecting the smooth functioning of the software.
The platform's interface may not be as intuitive as some other solutions on the market.
3. Orion Health
Orion Health is a global healthcare technology company providing solutions for population health management, interoperability, and precision medicine. Their DFD solution focuses on individualized care delivery, utilizing data analytics to ensure patients get the right care at the right time. Orion Health's solution enables healthcare providers to manage complex, long-term conditions more efficiently.
Pros:
Their DFD solution excels in managing complex care, beneficial for large populations or chronic disease management.
Strong data analytics capabilities allow for tailored healthcare solutions.
Cons:
Some users have reported the platform can be complex to navigate, potentially causing usability issues.
Pricing transparency has been a concern for some users.
4. Doctor.com
Doctor.com provides a comprehensive DFD solution that brings together web-wide listings management, reputation insights, universal online scheduling, patient communications, and provider solutions. Their DFD is designed to give providers complete control over how patients find, choose, and connect with their healthcare practice.
Pros:
Their solution is excellent for enhancing a healthcare provider's online presence and reputation.
The platform's universal online scheduling simplifies the appointment booking process.
Cons:
Users have reported the need for more customization options.
There have been concerns about the quality of customer service and support.
5. Stericycle
Stericycle offers a patient engagement platform known for its robust automated communication capabilities. It focuses on streamlining appointment management, reminders, and notifications to improve the patient experience. Stericycle's DFD solution is designed to reduce wait times and boost patient satisfaction by enhancing communication.
Pros:
The platform's strong automation capabilities reduce manual tasks, allowing staff to focus more on patient care.
It offers a good variety of communication options, including voice, email, and text.
Cons:
Some users have reported that the interface is not as user-friendly as other platforms.
There may be occasional difficulties with integration into existing systems.
Conclusion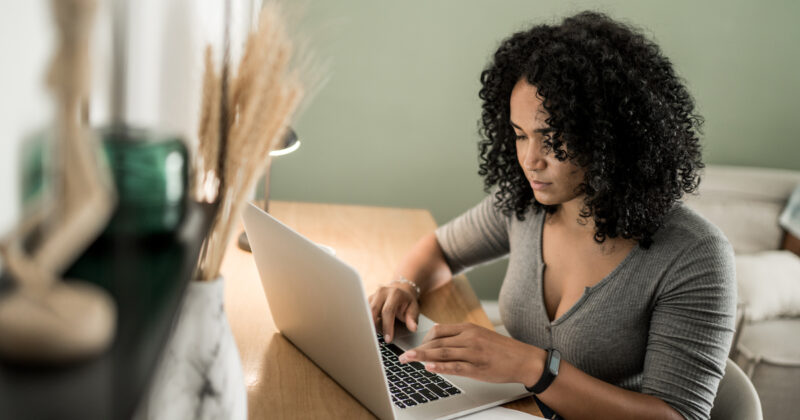 Implementing a Digital Front Door strategy is an impactful way to reduce patient wait times and improve the overall patient experience. By integrating advanced technologies into healthcare delivery, providers can offer timely, personalized care, and enhance their service quality. As healthcare continues to evolve, embracing the DFD will not be an option, but a necessity to ensure patient satisfaction and loyalty.